Agent Websites
We take pride in our Lead generating websites. They incorporate the best available tools in the market today to bring you leads.

They are easy for you and your customers to navigate and super easy for you to take care of (a lot is done automatically)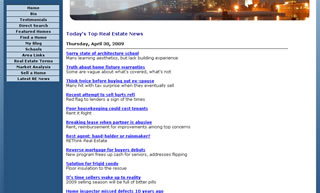 Specialty Pages
- Pages such as "Inman Real Estate News" and more!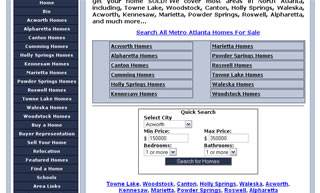 Direct Search
- Create links to specific search results or forms that search by pre-determined criteria.
Featured Listings
- Property highlighted to encourage people to learn more.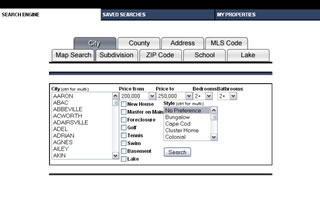 Search Page
- Various ways to find the perfect property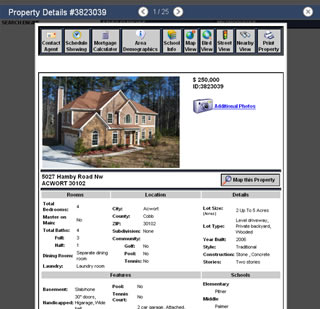 Property Details
- Vital property information.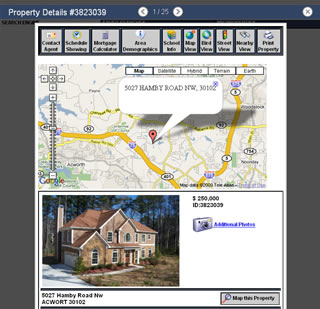 Details Page Features
- Maps, Demographics, Calculators, Neighborhood Info and more.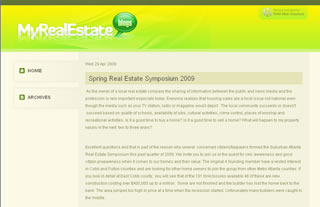 Blogging Engine
- Integrated blogging engine aggregated to
MyRealEstateBlogs.com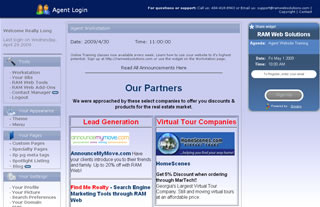 Workstation
- Agent Login area that allows you to control the look and information on your site.